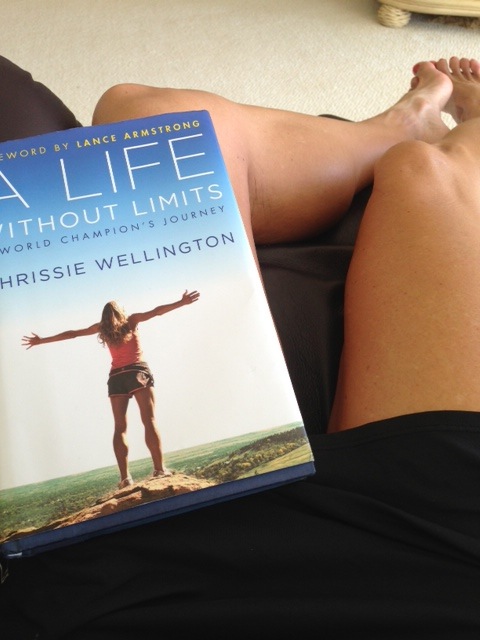 Here I am about 2 1/2 weeks after Ironman New Zealand (more on that later) and I don't have one of my regular weekly training plans.  I find myself worrying about losing fitness before I get into formal training again very shortly.  You see, I am aiming for a solid PR at Ironman Hawaii 70.3 on June 1 and I want to be in top form.
My rational self (and my coach) is sitting on one shoulder and preaching to me about recovery.  Eating right, sleeping well and letting my body recover is what's called for.  Training now should be light and more focused on keeping things moving and letting muscle fibers heal in preparation for new training with more intensity.  My emotional, endorphin-addicted self is sitting on my other shoulder telling me to go for it and enjoy myself.  After all, I feel pretty good right now.
Even though I am a bit uncomfortable with this recovery phase of training, I will do my best to let the rational side win this argument.  I'll save the emotional and creative side for when I really need it–for the intense interval training and race day efforts that are coming soon.