http://www.youtube.com/watch?v=NbRn1mRGpEM
I was so excited to be competing in the Ironman World Championship in 2009.  However, the day did not go quite as I had envisioned.  I thought for sure I would finish one way or another, but that was not to be.  I was heartbroken.
As time passed, I came to understand that my attempt to finish actually inspired many people.  And that maybe trying and trying to finish was perhaps a better result than just finishing.  How many times do you have the opportunity to inspire people because of your "failure"?  I can recall numerous instances of people telling me how much this episode motivated them to get out and exercise.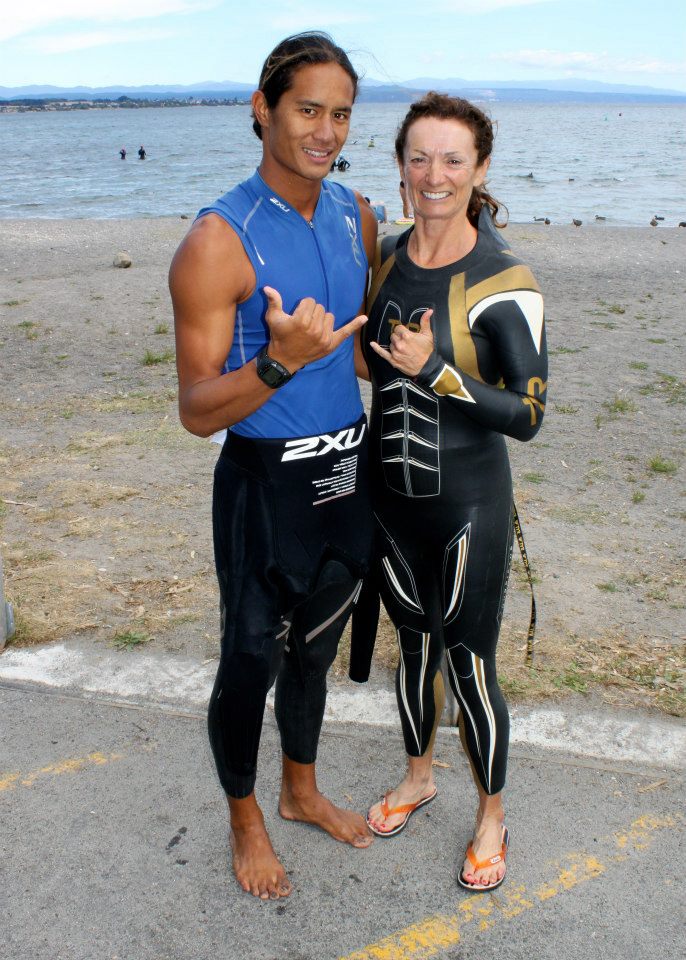 One of the most meaningful encounters I had in this regard was with Joseph Kali, of Kauai, at Ironman New Zealand earlier this year.  Rick and I were down at Lake Taupo for a check-out swim a couple of days before the race.  A young man looked over at me and then came over.  He asked if I was from Hawaii, and when I said yes, he asked if I was "that woman on the tv show".  He had been watching Tri-Hard with his mom when it aired on OC 16.  He told his mom that he was going to do triathlon and she said "but that woman is suffering!".  He said "I want to do that too", and his triathlon career began.  He had a great race in New Zealand and I think we'll be seeing more of him.
Since this race, I have done 5 more Ironman races.  I dropped out after severe cramping on the bike at Ironman France.  I finished Ironman New Zealand, and made the podium at Ironman Western Australia, Ironman Cozumel and Ironman Melbourne.  Next up is Ironman Cozumel once again and then I'll be planning my 2014 qualifying race.