http://www.youtube.com/watch?v=XBoRiZV1HCY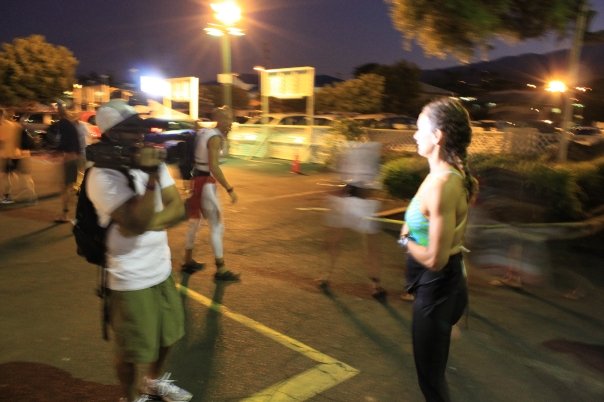 I continue my journey on the way back to competing at the Ironman World Championship.  As you may know, I qualified at Ironman Hawaii 70.3 in 2009 when the first Hawaii finishers in each age group got an invitation.  As you may also know, this resulted in a memorable experience at the World Championship.
After I qualified at Honu, I was asked by Jaime Ubongen if I would be interested in being featured in a television program that would follow the journey of an everyday athlete preparing for and competing at Ironman Kona.  I was a bit nervous about it, but I thought it would be a good way to document my journey.  So, I said yes.
Over the next three months, Jaime and crew would appear in my life at different times to capture footage and interviews.
There are three episodes that aired in 2010.  This is the first episode that gives you background about myself, family and training.